In Contre-Jour, the player embodies Charles Desmoulins, a little boy whose shadow has been enchanted. From now on, Charles must never fully expose it in the light. To break the spell, he will have to go through the places in the world fair on 1900. The project development took all our last year at Supinfogame.
Gameplay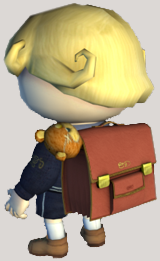 The player controls Charles Desmoulins with the left stick and can rotate its enchanted shadow with the right stick. He must simply avoid the full exposition of this entity in the light.
Charles must find fireflies to use their power to go. The observation firefly moves freely in the level. The shadow firefly allows to create a circular shadow next to a shadow spot.
The hero can call his allies, the fireflies, thanks to the selection carousel. Once chosen, the player takes control and goes back to Charles with the same button on the pad.
The boy can interact with some elements in the setting, open a door, use a switch, push a box...
Guards can stop Charles in the light, the player must avoid their sight.
My mission
Created with a six members team, my main role was the whole game code. I also participated to the Game Design by brainstormings, and I had the opportunity to work in other fields...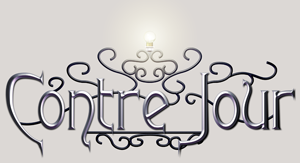 Contre-Jour, today?
Unfortunately, the project wasn't resumed by our team after the end of our studies. On the other hand, the prototype is available in the videogame shows where Supinfogame exposes, and is played by plenty of curious players of all ages.
Place:
Supinfogame
Production time:
9-10 months
Release:
june 2010
Genre:
Action/Adventure
Platform:
XBOX 360
Engine:
Unity3D 2.6
The project team:
Vincent Barrières
Grégoire Clémençon
Jérémy Leuliet
Raphaël Ollivier
Jonathan Rousseau
Vincent Villaume