Task: Game Design on Pump it!
07.02.2010
Created for the project:

Pump it! on 2010 at MXP4 - Skill:

Game Design
Softwares:

Microsoft Word
The first task we had on Pump it was its game design. We started with a game concept with a little prototype and writed the game design document. All these documents are written by our team.
The game concept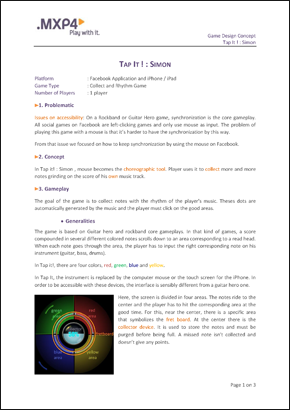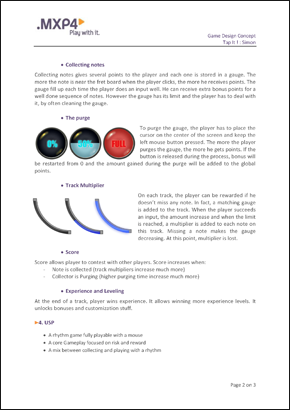 Originally called Simon, like the Ralph Baer's memory game, we changed to pump it during the game design document step.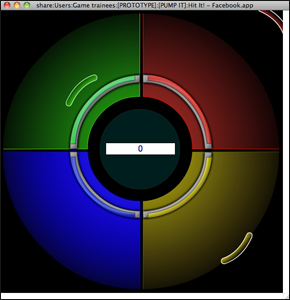 The prototype
For me, when ideas can be implemented easily, it is important to work on some prototypes. Very early, we decided to create a little one to show the game purpose to our direction. Made in ActionScript2 by one of our team members, it was very useful to communicate on the project.
The Game Design document (GDD)
The game design document was mainly used to feed the product backlog. We were in Scrum method so we decided to focus on a document oriented on the customer needs (the MXP4 direction). Unfortunatly, I can't show the GDD on this website.
Summary
In pre-production, we worked together on the Game Design document for the game Pump it!
Work: Writing the Game Design document to get user stories for the Scrum method.